We offer the only fully-stocked pro shop and golf club repair shop carrying all of today's major name brands in the Winona area. Titleist, TaylorMade, Ping, Callaway, Bridgestone, and others you will be able to find at Westfield.  Our prices are very competitive and if we don't have something you are looking for, we can special order it for you!  Stop in and our professional staff will assist you with any questions or help your needs.
Our spacious shop also features a large screen TV and lounging area as well as food and drink refreshments. A great place to relax between 9's and watch golf.
Golf Club Repair Services
Westfield GC has a FULL Golf Club Repair Golf Shop! Your PGA Golf Professional, Brian Paulson, can handle almost any repair you can think of!! ("If I don't have a grip in stock, I can have it here within a day or two!") Stop in and check out our services and prices!
Nothing makes an older set of clubs seem "like new", like having new grips installed!
Just a few of the services offered:
Re-gripping, Re-shafting, Re-attach Loose Club Head

Length – Loft – Lie Adjustments on Irons

Length – Loft – Lie Adjustments on Putters

Swing Weight Checking and Changes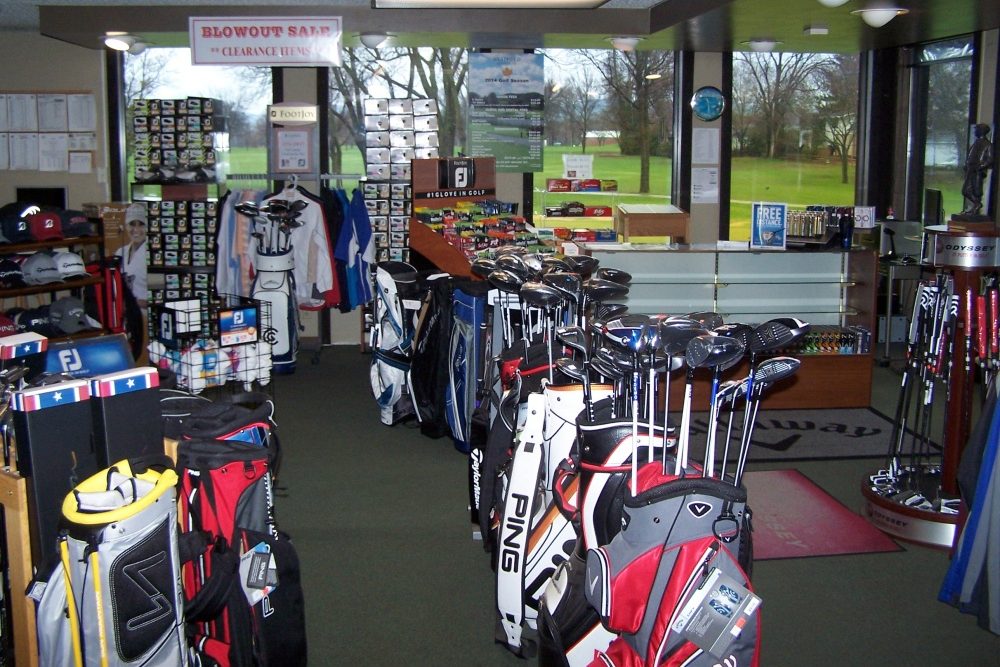 Pro Shop Hours (In-Season)
Sunday-Saturday
7:00am  –  Dusk
PLEASE NOTE: In the early Spring and Later in the Fall, the Golf Shop will Open Closer to 8:00am due to sunrise, until Daylight Savings Time kicks in.  Also, there may be some FROST DELAYS in the Spring and Fall, so be sure to call the golf shop, if you have an earlier morning tee time during that time of year.  NO PLAY WILL BE ALLOWED WHILE THERE IS FROST, UNTIL THE FROST IS GONE ON THOSE MORNINGS.